Stand Drive method for Soil Nailing and Rock Bolt.
Keep a drill machine stand with some small hoists set among trees.
The suitable conditions of SD method are the below.
(Source: SD method society)
– Drilling method : Single pipe drilling, Double pipe drilling, Self drilling.
– Calibre : 45mm ~ 90mm
– Drilling length : Under 7.0m (under 5.0m is the best for the performance)
– Slope height limitation : None
– Gradient limitation : Available except for overhang.
– Narrow limitation : More than 2.0m from obstacle to slope.
Stand Drive method settles following matters.
–  Conservation of trees is required.
–  There's not enough carry-in passage for a skid drill and a crane at sites.
–  Sites where a crane doesn't reach for setting a drill machine.
–  No room for constructing scaffold or platform.
–  Traffic regulation scale is restricted.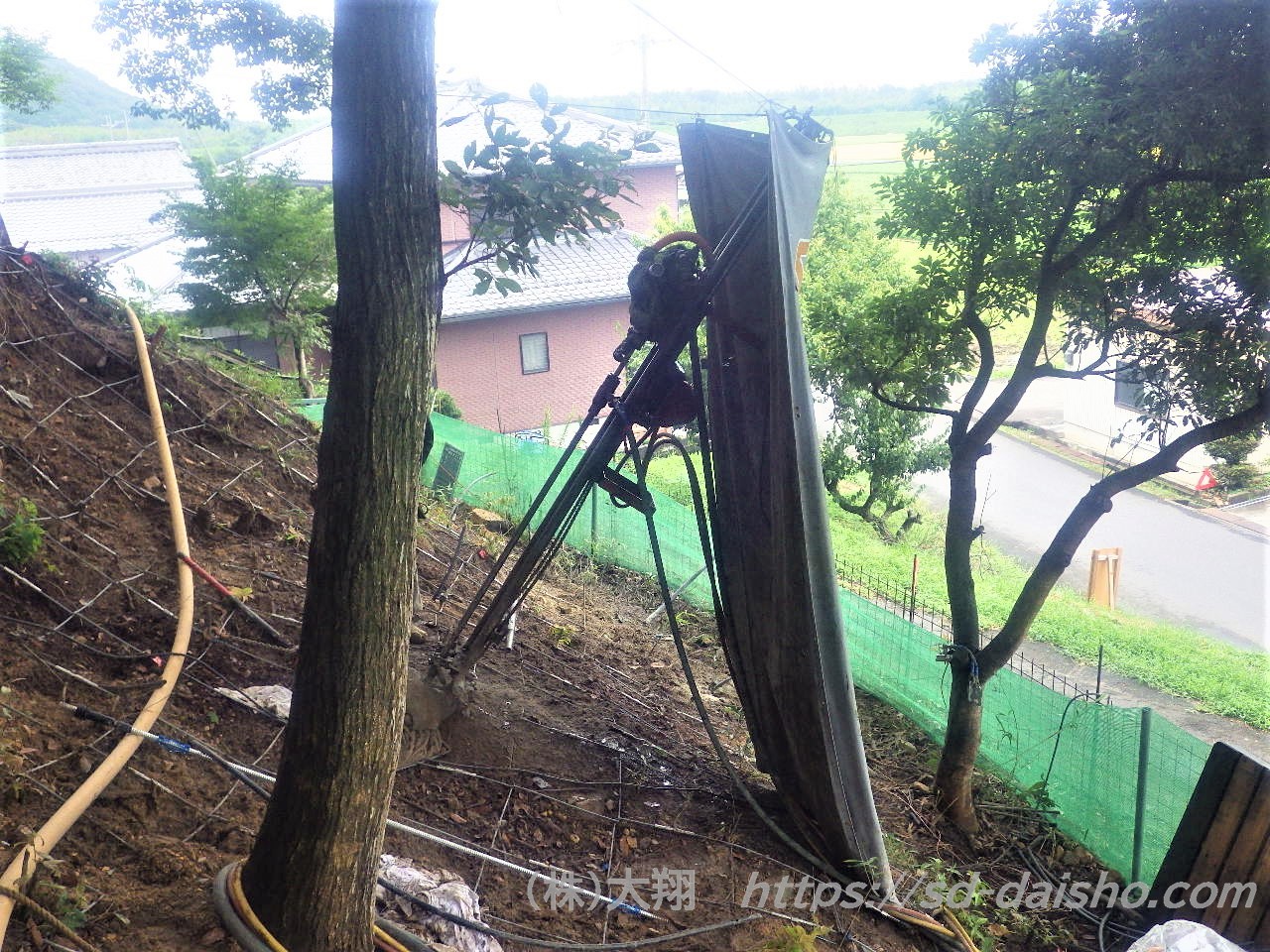 Slope stabilization & Forest conservation are achieved simultaneously by SD & Unit-net.
Accumulated know-how to set and operate SD drilling machine at various sites in Japan over 10 years.
Daisho Co., Ltd. also has ecological superficial protection methods without felling trees to keep environment and landscape.
It's called Unit-net.
With the technique of SD method, reinforcement of natural slope and conservation of forests are completed simultaneously.
Safety and Ecology should stand side by side.
The demand of it must increase in various countries including in Southeast Asia in the near future.